ATTENTION: Online and Offline Businesses Who Want More Exposuer, Traffic and Profits...
"Finally You Can Harness the
Profit Pulling Power of LinkedIn
to Skyrocket Your Business!"
Generate a Never-ending Network of Targeted Leads
Quickly Build your Brand
Gain Massive Exposure for Your Business
Build Profitable Parnterships and Connections
Drive Tons of Traffic
Increase Your Profits
...Read on as I reveal how you can quickly become a LinkedIn Expert to easily tap into this HOT social networking business site to skyrocket your business.

From the Desk of Scott Frothingham
The success of your online or offline business depends largely on the amount and quailty of traffic your business gets, and that is a hard fact.

You could have the best business, product or services, but...
...if you don't get any exposure, your business will fail!
Luckily, there are now many different ways to build your brand and gain exposure for your business online.

One of the best ways to quickly get the word out about you and your business is through the use of the newest trend online - Social networking sites like Facebook, Twitter, Google+, Pinterest and, of course:


LinkedIn has been around longer than most of the newer social networking sites and is created especially for business.
Thousands of business transactions are taking place on this site, and multi-million dollar partnerships are being build on LinkedIn daily.
This social networking site, although smaller than sites like Facebook and Twitter, is a much better source of traffic for businesses, because people go on LinkedIn for business, not just chatting and playing games.
In fact, most people on LinkedIn are there for sales!
LinkedIn is unique in the sense that you can build huge networks of people that you can contact about your business and product. Just by following a few people, you get access to all these people's friends as well.
This has a total matrix effect that can quickly get you more exposure.
Quickly and easily, you can reach millions of people
who are interested in YOUR business!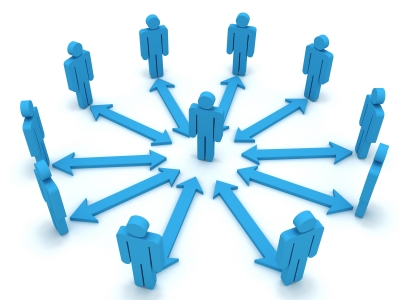 ...But the true power of LinkedIn lies in its ability for you to build meaningful and profitable business relationships with like-minded individuals.
This way you can easiliy build your brand quickly!
You get exposure while building your brand
and this means getting massive amounts of
targeted TRAFFIC to your websites,
products and business!
Getting more clients and customers has never been easier.
But the problem you face is:
LinkedIn is MASSIVE and full of features and could be very hard for anyone to get their head around.

Do you have questions like these:

Where do you start on LinkedIn?

How do you market your business on LinkedIn for maximum results?

Where are you going to find the right strategy to fully benefit from LinkedIn?


If you have, you are on the right page, because I have the solution to your problems...
Here is a full training course that will quickly turn you into a LinkedIn guru so that you can harness all the features of LinkedIn to skyrocket your business.
This is a comprehensive Step-by-step course that starts from the absolute beginning, showing you exactly how you can put your business on LinkedIn to get maximum exposure and traffic for your business. No stone gets left unturned as strategies and techniques on how to become successful through LinkedIn are revealed.
Here's Exactly What You'll Get:
The "Leveraging LinkedIn for Business" Training Course
This comprehensive, illustrated 60-page step-by-step course, helps you quickly and easily learn everything you need to know about marketing on LinkedIn, so thatyou can quickly start profiting with this social networking site
In this all-revealing training you will discover:


Setting up your LinkedIn Account and Business Page for maximum exposure.


Optimizing your page effectively for more traffic.


Search Engine Optimization (SEO) for your page.


How to drive massive floods of traffic to your site from LinkedIn.


How to add a easily add a product of yours on LinkedIn for quick sales.


How to easily recruit people for your business


How to build profitable contacts and make business partnerships.


You will also learn techniques like:


How to host events on Linkedin to build your brand and grow exposure.


How to effectively use LinkedIn's Analyzing features.


Using marketing and advertising to build your brand.


Using Group Emails and Warm calling to build your brand.


How to do market research to gain the edge.


Using LinkedIn's interaction tools, like groups, to build relationships and make bigger profits.


And a lot more...
Look What You Also Get!


"Cheat Sheet"
This cheat sheet comes in the form of a handy checklist that you can print out and use to easily take action with this course.

It breaks up the whole course in easy to follow steps that you can tick off as you complete them. This helps you to track your progress a lot easier and will help you to succeed in your goals.

"Mind Map"
This Mindmap outlines the whole course, giving you a basic overview of everything you are going to learn and helps you learn it more effectively.

Order TODAY and also
get these FREE BONUSES:


"LinkedIn Basics for Business" Video
If you order right now, you will also get access to a time-sensitive offer for free - The "LinkedIn Basics For Business" Video course is a short video course that runs you through all the basics of LinkedIn, all the different features and how to use them to make more money.
You can clearly see that this is one course that is PACKED full of value.
You can be a LinkedIn guru before the end of the day and start making bigger profits in no time at all. Don't be left behind. Jump on this offer and skyrocket your business today...
"Benefits of LinkedIn for Business" Report
This special report gives an introduction to LinkedIn For Business and gives you all the benefits of LinkedIn for your business so that you know how to use it to skyrocket your business. It reveals some awesome strategies for doing this.
This report also explains all LinkedIn's business tools and how you can use it for advertising, marketing, building your brand, gaining exposure and getting more traffic for your business.
Additionally, it details a few success stories of well known brands and explain how they benefitted from LinkedIn.
MY PERSONAL
60 DAY UNCONDITIONAL
100% MONEY BACK GUARANTEE!


Try Leveraging LinkedIn for Business Risk Free for 60 Days. If you aren't 100% happy, just let me know and I'll refund every penny you paid!

I have always measured our success based upon customer satisfaction. If you're not happy with Leveraging LinkedIn for Business , I don't expect -- or want -- to keep your money. In fact I'd be embarrassed to keep it. You, as a long-term customer (and advocate for our other products and services), are far more important to me than your money is. I've got money; I can replace any money I lose. But, I can't replace YOU!

the
It's time to take action.

Do you want to continue to look for new ways to increase your business online and build your brand or do you want to invest in a proven way to quickly make profitable relationships, gain massive exposure and get floods of traffic to skyrocket your business?

Remember, if you order today, you get the main powerpoint presentation course of LinkedIn For Business that will show you step by step how to get your business on LinkedIn and how to use it effectively to market your business for increased profits. If you order today, you also get all the FREE bonuses, including the Mindmap, Cheat Sheet and BONUS Video. It all contains new and proven techniques to increase your business with LinkedIn.

I won't tell how how much I can sell this course for, but if you have bought any courses online, you would know that a full video/powerpoint course with all the added extras that I include can cost you anything between $27 and hundreds of dollars.

But today, I am going to let you have access to all of this for a limited discounted price of:


TODAY ONLY

$7
Get instant access right now
to the complete Leveraging LinkedIn
for Business course.
Yes!I want to get my hands on this awesome LinkedIn course and boost my profits.
Please give me instant acces to "Leveraging LinkedIn for Business" with FREE bonuses so that I can quickly increase my profits.
Simply

CLICK ON

"Add to Cart"

Below

to order the complete course for ONLY

$7

and we will send your downloads instantly.
I will see you on the inside.
Good luck to you and your business.
To Your Success,
P.S. Remember if you order right now, you also get the
FREE bonus video
. But you have to be quick, because I can take this down at any moment.
P.P.S. If you are not 100% satisfied, just contact me and I will refund you, no questions asked. That means that I take all the risk and you have nothing to lose.